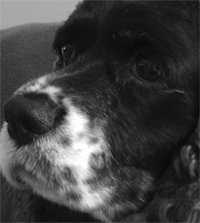 [About] I am originally from Moberly, Missouri where I lived for sixteen years. After my sophomore year at Moberly High School, my family moved to Elkhart, Indiana where I went to Concord High School for two years. At both high schools I wrestled and played baseball.
After finishing High School, I attended Purdue University to study Computer Graphics due to my computer drafting background. In high school my main interest was in architecture as I enjoyed designing homes which I was able to utilize within the CG program. Within my first semester at Purdue I knew I had to change my focus after experiencing the Internet for the first time. Taking a beginning scripting and programming class for the web opened a new interest in multimedia and web design for me.
Once I completed my undergraduate degree at Purdue, I knew I wanted to go deeper into school. My interest remained in technology although with a slight direction change to include education. Therefore, I decided to enter the Computer Graphics Technology masters program. My research focus was in e-Learning applications while using handheld devices in the classroom. Earning my masters degree was one of the most rewarding experiences that Iíve ever had.
Since the completion of school I have been in the web development world and still enjoy the daily challenges it presents. I have been involved in project management, programming, web design, to name just a few. When Iím not busy with the work life, my other interests include: playing or watching sports, exercising, biking, photography, and graphic design.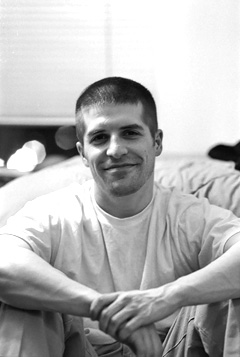 personal mission statement
I want to lead a life, centered on the principles of reaching my potential, excellence, and have fairness to all. Being patient to take one step at a time while reaching my goals. Remember what's important in life is family, friends, happiness, learning, and financial security. Revere admirable characteristics in others, such as being caring, respectful, responsible, organized, educated and committed, and attempt to implement similar characteristics in my own life. Recognize my strengths and develop talents as a person who is athletic, generous, kind trustworthy, hard-working and energetic. Humble myself by acknowledging that I can be fearful and disorganized and by constantly striving to transform my weaknesses into strengths. I will envision myself become a person who my parents and great friends of mine are. I will envision myself become committed to my work and others, powerful, truthful, caring, dependable, and respectful.